The greatest names in the game of golf recently teed up for the special 20th anniversary Insperity Invitational presented by UnitedHealthcare in The Woodlands, Texas.
Part of the PGA TOUR Champions, the event took place at The Woodlands Country Club Tournament Course to feature the 78 of the world's premier golfers aged 50 and older. Steven Alker won the 2023 Insperity Invitational for the second straight year, in his late caddies' honor; a Houstonian Sam Workman.
The event provides major funding for various local charities, including Interfaith of The Woodlands, STPGA Junior Golf Foundation, Be An Angel Foundation, YES to YOUTH – Montgomery County Youth Services, and the Inspiration Ranch.
The Insperity Invitational attracts over 50,000 people to The Woodlands from all around the world and supported by an army of local volunteers. TRIS team was proud to be a part of the last day of activities, to feed over 650 staff at the Woodforest Bank Volunteer Tent near the 18th hole on Sunday, April 30th. Chef Austin, Chef Courtney and our Private Dining & Events Director Janine Jones were all onsite to provide a delicious two-course luncheon.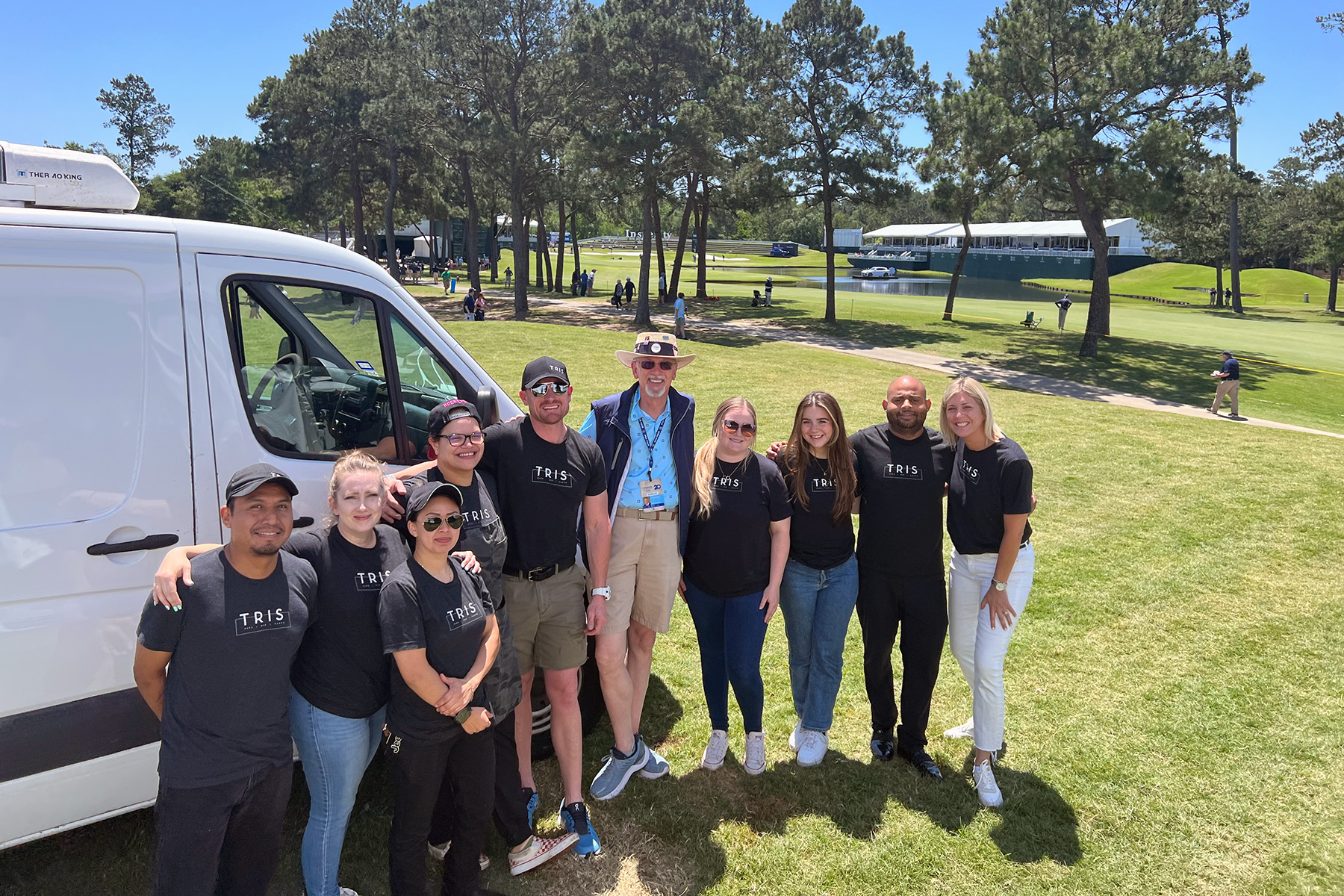 TRIS Off-Site & Catering Team with Mr. Charles Wohl, Chairman for the Volunteers for the Insperity Invitational.
The off-site luncheon was co-sponsored by Wing Aviation – a Houston based private aircraft management and charter company.