Chef Austin and the TRIS team catered The Woodlands Christian Academy Winter Networking Event at the Mercedes Benz The Woodlands dealership.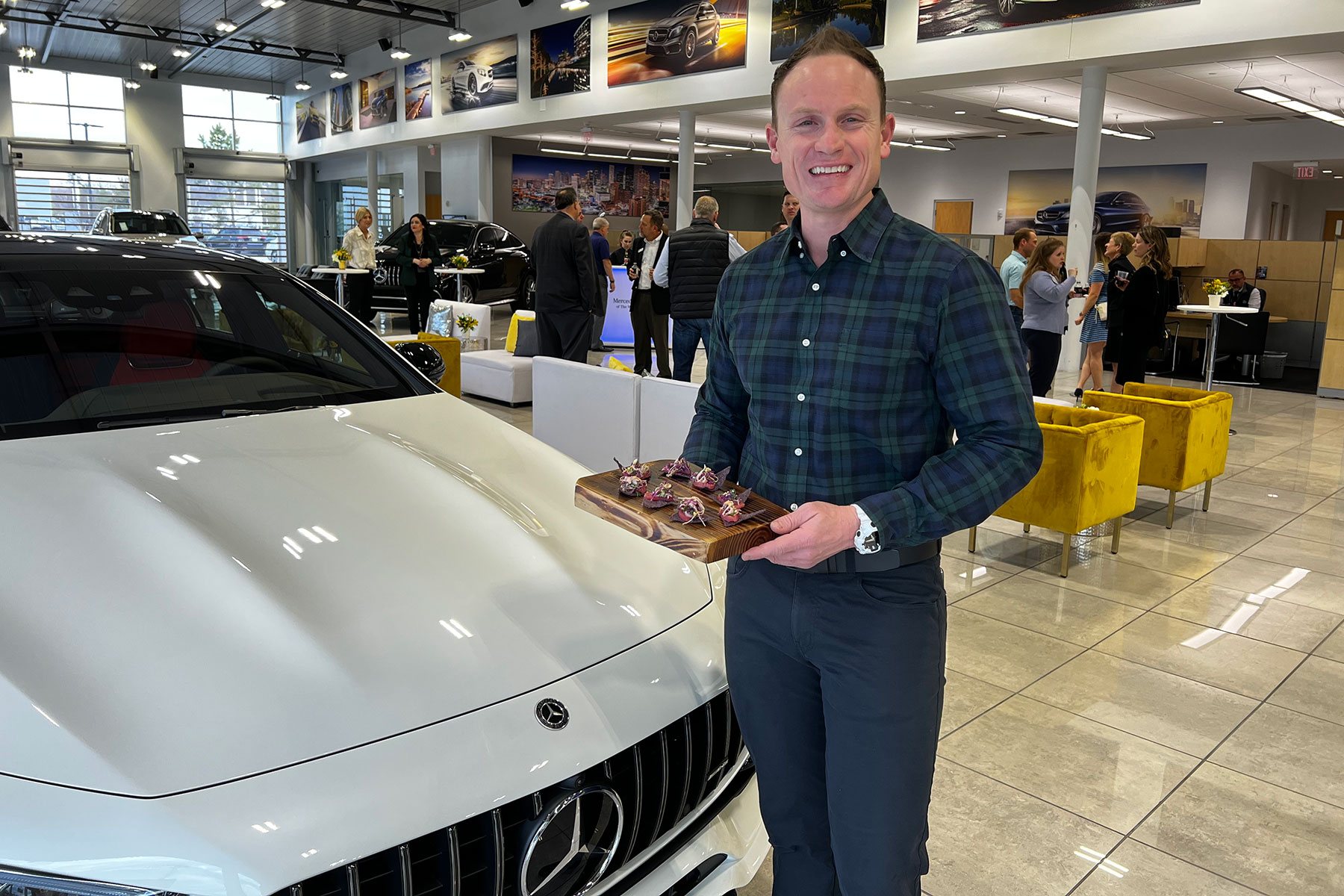 The event gave an opportunity for the working parents to connect with other parents and interact with The Woodlands Christian Academy faculty. The Woodlands Mercedes Benz dealer was a perfect social setting for the event, with TRIS catering team and Chef Austin passing hors d'oeuvres surrounded by the brand's latest models on display.
While the new all-electric Mercedes-Benz EQS was a popular attraction, the Mercedes-Benz SLR McLaren Stirling Moss Speedster parked up front stole the show. With only 75 ever produced, Mercedes-Benz McLaren SLR pays homage to the iconic 300SLR that Stirling Moss piloted to overall victory in the 1955 Mille Miglia.