California-native Bobby Matos helms the kitchen at State of Grace and La Lucha, James Beard Award-nominee Ford Fry's Houston restaurants. Join us on Monday Night, June 10th on our next CollaborEIGHT Dinner Series
Born and raised in an Italian family east of Los Angeles in California, Matos remembers family gatherings centering on food. "I would go fishing with my grandfather, and learn to make pizza with my grandmother," he said. "Food brought us all together – it was the center of our family. I remember the Italian saying 'if there aren't any leftovers, you didn't make enough' being true for us!"
Matos graduated from the Culinary Institute of America in New York to begin his professional training. He completed his externship at Pinot Blan in Napa Valley, California, and staged at Thomas Keller's famed French Laundry. Matos went on to serve at New York restaurant Beveldere Mansion, and worked in California at Georges at Cove under Tre Foshee, a FOOD & WINE Best New Chef. After New York City stints as sous chef at The Modern and Alto, Matos moved back to the West Coast, working as a private chef in San Diego, where he met his wife. The Matos couple moved to Texas, and Matos was tapped as executive chef of Tony Vallone's Ciao Bello. Under his expertise, the restaurant was awarded the Houston Press nod for city's Best Italian Restaurant, and food writer Katilin Steinberg named Matos' Pastiera di Mare – a traditional, Neopolitan dish – to her 100 Favorite Dishes list in 2014.
As Ford Fry set his sights on venturing into his hometown, he reached out to Matos, who bonded with Fry over beers during one of Fry's trips to Houston. The two were a match regarding restaurant philosophy: great food, great service, and a lot of attention to detail. Fry recruited Matos to open State of Grace in fall of 2015, the restaurant focuses on house-made product and utilizes the open-hearth wood grill as the centerpiece of the restaurant, employing it for all aspects of the menu.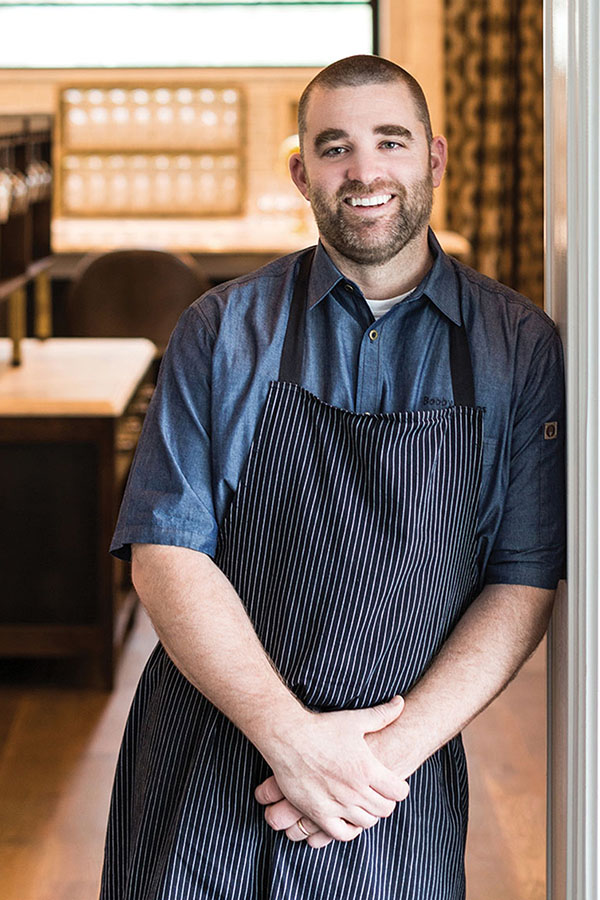 COLLABOR-EIGHT DINNER: BOBBY MATOS / STATE OF GRACE
When: Monday, JUNE 10, 2019 @ 6PM
What: EIGHT Course Collaboration Dinner Experience with Wine Pairings featuring Chef Bobby Matos & Chef Austin Simmons.
Where: TRIS at 24 Waterway Avenue in The Woodlands.
How: Please purchase your tickets below. $200 per person ALL-Inclusive (Dinner, Wine Pairings, Tax & Gratuity). Tickets Are Non-refundable.