Two local chefs, one special night! Chef Austin Simmons and Chef Stefano Ferrero will collaborate at TRIS on January 2020.
Steeped in Italian tradition, Chef Stefano comes from Carrù in the Italian region of Piedmont, where from an early age he developed a great passion for typical Italian dishes. He has fond memories of cooking with his father Domenico Ferrero and his grandmother, Margherita, from whom he inherited his favorite recipes. Ferrero finished the gastronomic high school (Instituto Alberghiero) in Italy (scuola superiore G. Giolitti Mondovi) and went to Switzerland to study Gastronomy at the SPAI University of Lugano where he had the opportunity to work with different chefs. He went on to work in Lugano, Bellinzona and Sant 'Moriz and returned to Italy in Piemonte after seven years of living in Switzerland to continue growing his culinary art.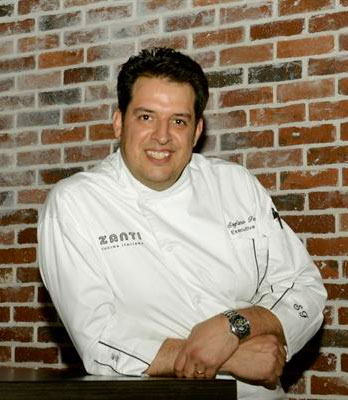 When: NEW DATE: Monday, February 3rd, 2020 starting at 6pm
Where: TRIS in The Woodlands
Price: SOLD OUT – Thank you for your interest.