Chef Austin Simmons provided over 1,000 pounds of ground beef to Meals on Wheels Montgomery County (MOWMC), assisting in their mission to provide nutritious meals to homebound seniors. The donation will generate 5,000 servings to local homebound seniors in the community.
Chef Austin Simmons has been a longtime supporter of the Meals on Wheels program and help generate $25,000 in donations back in 2018, partnering with the Woodforest National Bank on his signature Woodforest Steak Board at TRIS restaurant in The Woodlands Waterway Square district. Chef Austin Simmons said: "While this has been a very challenging year for us all in the restaurant business, we grateful to receive tremendous support to our establishments in The Woodlands and Conroe. I'm honored to partner with Meals on Wheels of Montgomery County and Chef John, to give-back to our community as a token of our appreciation. The ground beef we're donating is a new Gyulais breed, exclusively available at our TRIS and The Kitchen restaurants, sourced by our team from ranch to fork."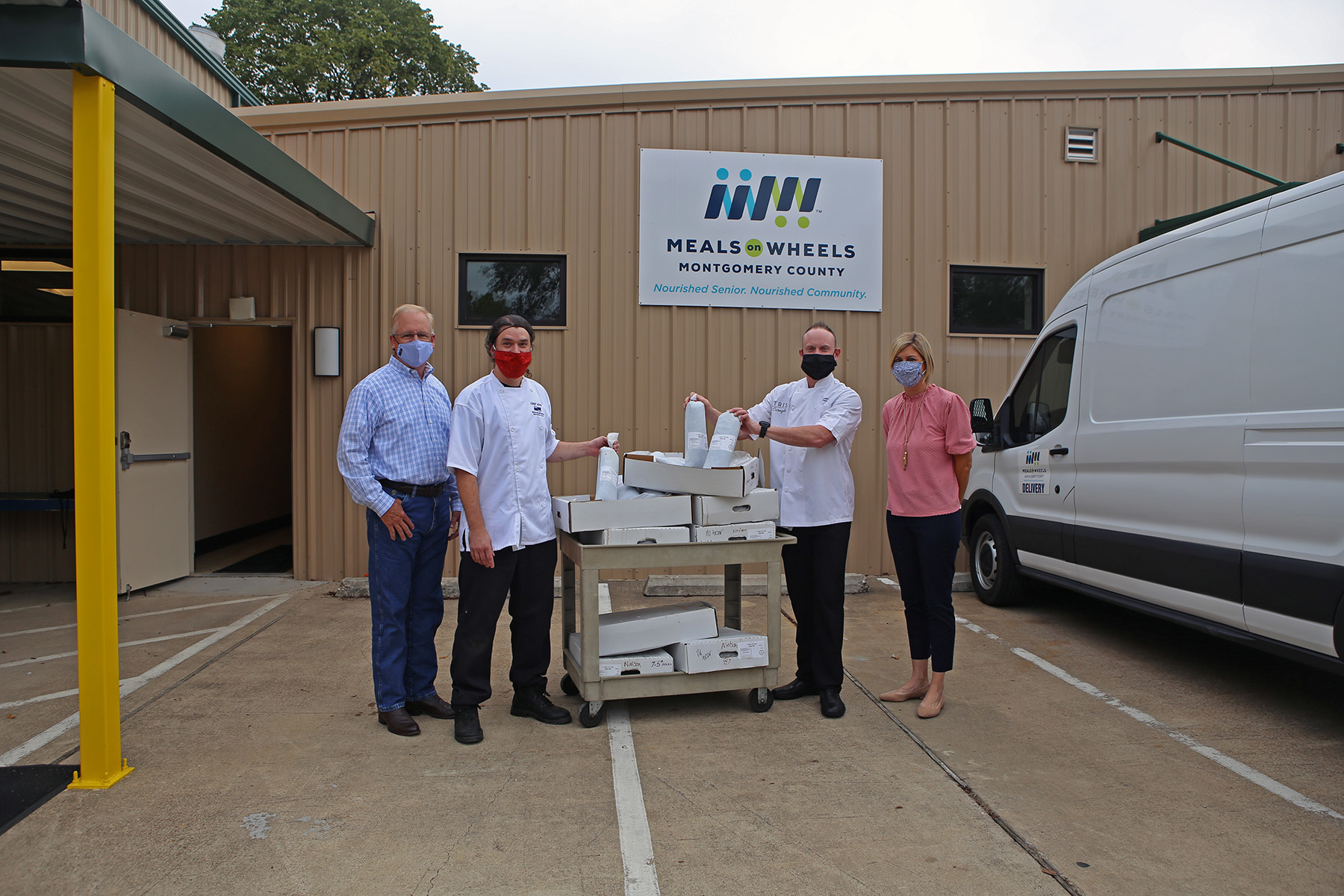 MOWMC Director Gary Kemper, MOWMC Chef John, Chef Austin Simmons & Janine Jones with TRIS.
Executive Director, Summer Day was excited to partner with Chef Austin as they share a mutual commitment to serve homemade meals to seniors. "In a time when so many businesses and community members are dealing with the catastrophic effects of COVID-19, this is an incredible blessing for Chef Austin and his team to continue supporting our most food insecure seniors. On behalf of those we serve, Thank You!"