We're proud to announce our first Collabor'EIGHT' Dinner series; a local culinary collaboration of two great friends; Chef Austin Simmons & Corkscrew Pitmaster Will Buckman.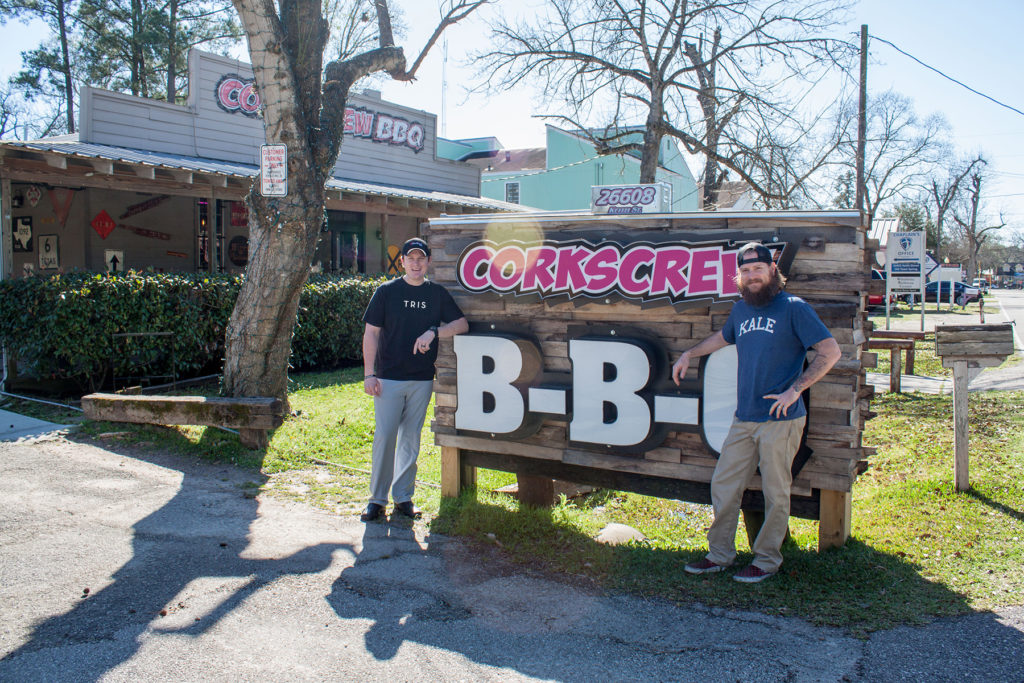 This event is sold out as of November 9. Please fill out the form below if you'd like to be on the wait list.
At 'CollaborEIGHT' Dinner Series, we pair local & nationally acclaimed culinary talents with Chef Austin Simmons. Join us as we celebrate the first Collabor'EIGHT' Dinner, featuring an 'Eight' course special BBQ themed dinner experience with Corkscrew BBQ.
Pitmaster Will Buckman – the head pitmaster and co-owner of CorkScrew BBQ along side his wife Nichole Buckman. Self-taught pitmaster, changing minds on what BBQ should be since 2010. Serving BBQ that has impressed many all over the world receiving No.1 restaurant by TripAdvisor with a rank of 5 Full Stars. Earning accolades such as Texas Monthly's Top 10 in 2017 and Texas Monthly's Top 50 in 2013. No. 1 BBQ in the US by Travel Channels Food Paradise. Voted Best BBQ by readers in Living Magazine 2018. Top 50 in the US by Southern Living Magazine 2018. Top 17 essential BBQ destinations in Houston by Eater Houston 2017. Top 12 in the US by Daily Meal 2017.
When: Monday, December 3rd 2018 @ 6PM
What: Craft Beer & Bubbles Cocktail Reception with passed-on hors d'oeuvres, followed by an 8-Course BBQ Themed Chef & Pitmaster Tasting Dinner Experience. Dinner paired with select wine, craft beer & bubbles and finished with coffee & dessert service.
Where: TRIS at 24 Waterway Avenue in The Woodlands.
How: $175 Per Person. Price includes Cocktail Reception featuring local Craft Beer from Southern Star, 8+ course Dinner Experience with alcohol Pairings, Coffee & Dessert. Price includes Tax. Non-inclusive of Gratuity.
Limited seating: We will sell out. Please scroll below and make a reservation. 50% Cancellation Fee Applies.