Chef Austin Simmons, Tris and the TRIS team participated at the 2022 Truffle Masters on March 7th at the C. Baldwin Hotel in Houston. Chef's truffle dish and cocktail made the finalist list.
Truffle Old Fashioned
Our Truffle Old Fashioned was so popular at The Truffle Masters earlier this week, we're featuring it on the menu for a limited time starting Friday, March 18th. No paste, oil nor imitation truffles, we only use fresh truffles from DR Delicacy and infuse it with Bulleit 95 Rye, mix it with our Luxardo Cherry liquor blend, add pinewood forest local raw-honey and serve with gold leaves & dust! When you come in and try this cocktail, we want you to identify two additional flavors in this drink, and you may get a special surprise from Chef Austin!
Chef Austin and the TRIS team presented Ahi Tuna Tostado bites and the Winter Truffle Old Fashioned at The Truffle Masters, both made it to the final list of the competition.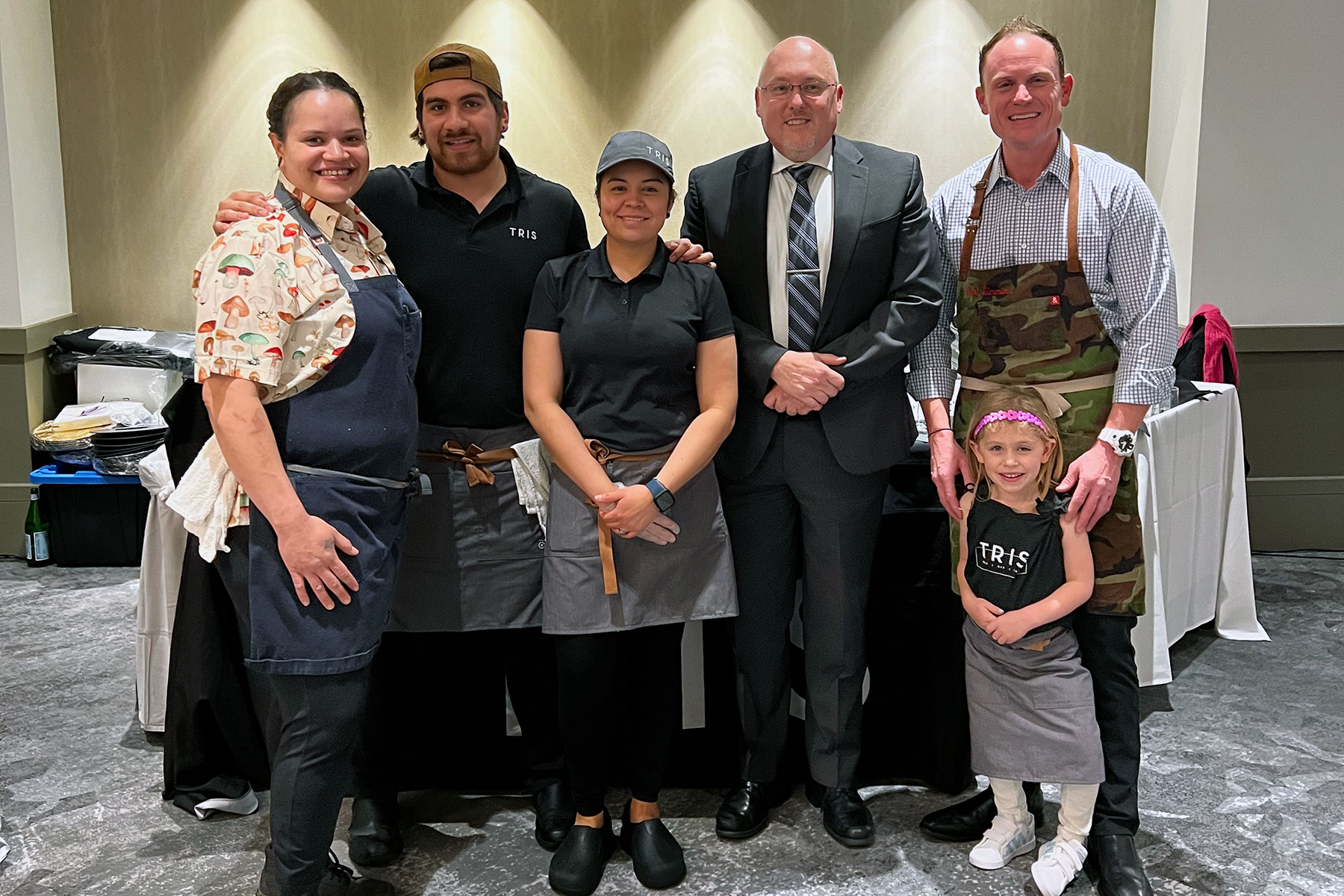 The event helped raised funds for the Texas Food & Wine Alliance, a non-profit organization that fosters awareness and innovation in the Texas culinary community through grants, educational programming and events.
Congratulations to Chef Luis Roger and his MAD and BCN Taste & Tradition team for being crowned as the Truffle Master of 2022 with their bonbon of Basque cheesecake filled with citrus and truffle confit. Chef Luis Roger will be our featured chef for our CollaborEIGHT Dinner Series at TRIS on March 28th.
In 2018, Chef Austin was crowned the Truffle Master with his Truffle Grilled Cheese sandwich, and in 2017 we took home the People's Choice Award with his Oyster & Truffle Potage.
For more information on Truffle Masters, please visit: thetrufflemasters.com